Japan, or Japow to those who have experienced the unbelievable amounts of fluffy white powder, is relatively new to the snowsports world. It has since firmly established itself as one of the best places to ski on the planet.
Niseko is Japan's number one ski area, a title which has been earned, not gifted. With 18m (yes, metres) of snowfall per season Niseko is a powder playground for passionate riders. Claiming various awards for the Best Ski Terrain in Japan, Best Skiing in Japan, Best Powder, Best Off-Piste Terrain, Best Slackcountry and Best Overall Resort in Japan. There is no better place to spend a season.
Niseko is the largest ski resort in Japan and is made up of four interconnected areas: An'nupuri; Niseko Village; Hirafu; and Hanazono. This means you still get to sample the inspiring Japanese culture whilst enjoying a familiar international vibe in resort.
The Japan Snowboard Instructor Internship from Ski Instructor Academy is extremely comprehensive, yet very affordable. Our courses are ideal to give you the confidence and the practical experience needed to be a professional within the snowboard instructor industry. You will perform at your best, with an enviable amount of knowledge and understanding of the snowsports industry.
Your six week training course will be conducted over two countries, Austria and Japan and will equip you with the snow surety needed pre-season. This course will build the skills and confidence required on and off snow, turning you into a professional ski instructor ready in time for the Winter season.
Once you have completed your initial 6-week L1&2 training course in Austria, you will be a qualified snowboard instructor with a crisp, new Austrian Snowboard Instructor Licence in your hands. Once you have qualified you will be primed to put your new skills to the test and will jet off to spend the full season as a paid instructor in one of the best ski schools in the Far East. This awesome adventure will allow you to experience two world class resorts and cultures in just one season!
Get in touch to start your SIA adventure and find out more about our all inclusive ski instructor courses in Japan. Alternatively, we also offer exceptional snowboard instructor courses and internships.
Age Profile
0

average age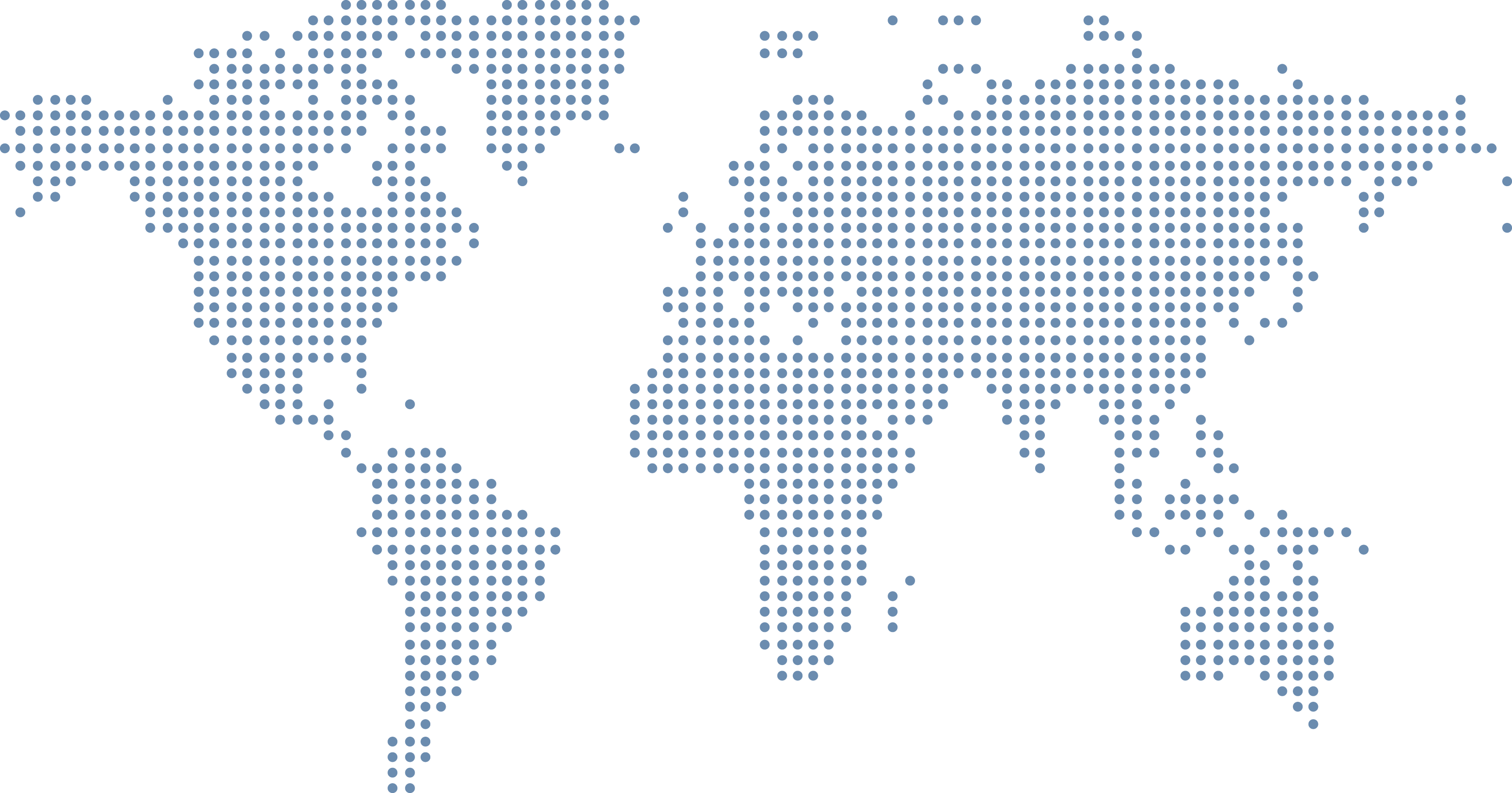 %
From the rest of the world
Whats Included
Ski Instructor Academy offers courses of exceptional value. Our all inclusive snowboard instructor courses in Japan are fully comprehensive and quality filled programs — this is truly, the very best in the industry!
Guaranteed Job In A Quality Ski School *(t&c's apply)
Practical Training 5 Days Per Week From Highest Qualified Coaches
Fantastic Course Accommodation
Full Season Lift Pass
Private Airport Transfers
HD Video Movement Analysis
Indoor Sports Science Gym Classes
Staff Housing Arranged in Japan*
Austrian Anwärter L1&2 Exam Entry
Avalanche Awareness Training
Exclusive Discounts with SIA Partner Programme
Free SIA Jacket And Buff
Visa Assistance
THE SIA JOB GUARANTEE 
The possibility of employment can only exist if the candidate has successfully completed the SIA training program, passed the snowboard exams and completed all modules.
In order to be eligible for employment considerations after the completion of the program at the ski school, individuals must have the legal right to work in Japan or have a valid work visa / working holiday visa. Please refer to our Visa Guide for more details on the work permit you should apply for (if required).
If applicable, candidates looking for employment opportunities may be required to undergo an interview process for instructor positions with the Ski School.
Whilst extremely rare, should your attitude or ability be a cause of concern to the public, your colleagues or yourself, SIA reserves the right to withdraw any job offer. No refunds will be offered in such circumstances.
Requirements
The competition is fierce so you need to make sure you meet all the requirements set to qualify.
It would be beneficial (but not essential) for Students to have previous experience working with children or adults in a coaching or teaching environment
Student must be at an intermediate level — able to link turns on red runs
You must be eligible to apply for a Japan Working Holiday Visa
You may be required to attend a phone / video interview
Accomodation
You will be staying in a modern, clean and comfortable self-catered apartment with your new friends on the program. It gives a great seasonnaire experience as an instructor – one that you will hopefully go on to replicate for many years!
Best of all? It's right in the centre of town! You will live completely among all the shops and bars for the ultimate seasonal experience – we are the closest of any other provider in town.
**Single supplements may be possible, subject to availability – an upgrade charge would apply.
"
Minus the time I fought and defeated the Amazonian gorilla king this is definitely the best thing I've ever done!"
"
In my opinion SIA is your only choice to become a ski instructor. For me, it was difficult to chose between all the different schools but I have never regretted the decision to choose SIA. The course was very well planned, organised and worth every dollar I paid for it.
"
I had the BEST time of my life becoming an instructor with SIA!! Didn't know how to ski when I got there, had the strongest passion imaginable for skiing six weeks later!!
"
"What a great experience, the best coaches I've ever had! Would advise any friends and family to do it, also the best value for money of all the options I researched. Sehr gut!"
Expert knowledge
Our highly qualified coaches will expertly guide your experience. They will become your mentor, adviser and friend.
GUARANTEED JOB
We offer you a guaranteed paid instructor job in a top Japanese ski school at the end of the internship*.
*T&C's Apply
INTENSE TUITION
Your course will be packed full of training from start to finish: 5 days per week on-snow training, plus plenty of off-hill training.
VERY AFFORDABLE
Our all inclusive snowboard instructor courses in Japan consist of fully comprehensive, high-value programmes. We pride ourselves in our unique courses which will build skills that you can't acquire anywhere else.
FAQs
To take up our Japan Job Guarantee you will require a Japanese Working Holiday Visa.
Citizens of Australia, Austria, Canada, Denmark, France, Germany, Hong Kong, Republic of Korea, Netherlands, New Zealand, Norway, Poland, Portugal, Slovakia, Taiwan and the United Kingdom, who are between the ages of 18 and 30 inclusive, and citizens of Ireland, who are between the ages of 18 and 25 inclusive, are eligible to apply for Working Holiday Visas.
See our Visa Guide for more information regarding visas.
Don't be! This course is taught fully in English and so are the exams, so there is no requirement to learn any additional languages. Easy!
If you wish to add some basic ski / snowboard focussed German to your course then you can include this for free – note, this is advised if you wish to teach in Austria at some point.
You must be competent and have enough snowboard knowledge and time on snow so that you can ride a red piste run in control, linking turns at speed. If you don't think you're up to this level then you can still join, just get in touch to find out how.
You will earn your Austrian Anwärter WSSV L1&2 Instructor Licence, this is an internationally respected instructor qualification which you can use to teach in most countries around the world.
Over the years we have carefully monitored which qualifications we should be offering and have adapted to the demands of ski school employers and not what may be easiest for our own logistics. As 99% of people who join a course will ultimately want to be able to enjoy using the qualification they gain, it seems obvious that a training company should focus on this point and be confident that it can supply an employment opportunity to a participant of its courses.
Ski Instructor Academy is fully aware that people will want to have a financial return after a course and openly explain what this means in a first season in a ski school.
Our long standing reputation with ski schools throughout Austria, Japan and Canada of supplying quality ski and snowboard instructors means we are able to guarantee positions to successful participants subject to our terms and conditions.
There are many variables that will affect both your work and your subsequent wage, such as snow conditions during the season, the economic climate, how mature and diligent you are as a worker, what qualification you hold and which ski school you work for.
JAPAN: The ski schools pay really well, with our students reporting to earn between €1.800 and €2.500 per month (236,000 Yen – 328,000 Yen) also providing your lift pass and heavily subsidised accommodation and often meals too. The season in Japan is shorter, running mainly from December until March so you would normally be busy for the most part. Flights to Japan are not included in your course but can be picked up from as little as €400 return using our partner programme travel, easily made back up with the increased wages.
Remember, what may be a gap year or season of fun for you is a professional business for your employer.
There are a number of reasons for this.
Firstly, as the ski schools in Japan require their instructors to be qualified ready for the start of the season, you need to be licensed by early December. This poses a potential issue in most Japanese resorts as they don't get enough snow, early enough to allow for adequate training time. It's simply too big a risk when we have a much better option available to us.
Another reason is that we are a professional training academy and our coaching team is primarily based in Austria pre-season. This allows you to get the very best coaching and the very best aprés ski too!
During these strange times we want you to feel safe and secure when it comes to your course fees and your booking.
Our Covid Confident Money Back Guarantee gives you complete peace of mind and flexibility when it comes to your booking with us.
This means that if your course is cancelled by SIA prior to your arrival date, for whatever reason, you can choose one of the following options:
Switch your instructor course free of charge to a later date or destination 
Receive a full refund of your fees 
Our guarantee applies to all travellers whether you have already booked your instructor course, or are considering booking. Meaning, you can book with confidence and look forward to an amazing season with SIA.
Read more about the Covid Confident Money Back Guarantee here…
2021/22 was the first season post-Brexit and added some red tape to what would historically have been a normal season for students from the UK. To work anywhere in the world now, incl. Europe, Brits will need a visa or permit to work. The Authorities here in Austria have said that they plan to have a 'seasonnaire permit' in place at some point in the future to allow workers short-term access to the employment market during the winter season.
Whilst this is potentially great news, there has still – 3 years on – been no further news on this 'seasonaire permit' and so it will be highly unlikely that anything will be in place anytime soon, which does still leaves uncertainty on what will be required from UK nationals working in Austria in the future.
As of yet there is still no further news or update on the Austrian 'seasonnaire permit' or any other pathway to enable Brits to work in Austria or any other EU country via any independently accessible work visa or any alternative method. (latest update: 1st February 2023)
You must be a minimum of 16 years old before you arrive into resort on our Austrian Courses.
You must be a minimum of 18 years old before you arrive in resort for our Canadian or  Argentinian Courses (unless parental consent is obtained).
You must be a minimum of 18 years old to join any of our courses or internships which rely on a working holiday visa or work permit.
Although SIA courses are amongst the largest in the World, we generally manage to maintain very intimate training groups of between 4:1 and 8:1, but with absolutely no more than 10:1 students per trainer in Austria, Argentina, Canada, France and NZ. This allows us to match similar ability levels per group and means no student should ever feel as if they are falling behind, or being held back because of the group they are in.
We have various options for accommodation on our courses, all of which are very comfortable. We use a combination of shared apartments, houses and chalets. There are options to to include a single room, half board meals or both! (subject to availability and supplement). See our Accommodation page for more details on your options.
YES! As an employed instructor, ski schools will offer you subsidised staff housing as part of your employment contract. This is generally basic living, but a fun and very social environment with your fellow instructors and not to mention a very cheap way of living in a ski resort, with most ski schools only charging between €4 and €10 per day.
Note: If your course does not include a Job Guarantee or you do not wish to take up your position then accommodation will only be included during your course dates.
Sure! We love it when friends come together and share this amazing experience – after all sharing is caring! We can make sure you live together and also work in the same ski school together too so you can enjoy the time and make memories forever… just be sure to let us know who you're travelling with.
We are so confident that we offer the very best value courses in the industry that we have our SIA Price Promise. We pride ourselves that we offer more training, higher quality coaching, better off-hill programs and more fun aprés events than any other course.
That's why if you find a better value comparable course anywhere, not only will we match the course cost, but we will also give you an additional €100 off your course fees for good measure!
Get in touch to find out more about our Price Promise.
Yes! Once you have booked and paid your deposit then you will have the ability to pay off your course how you see fit as long as our minimum criteria has been met (see T&C's). You can decide how much and how often you pay to suit your circumstances as long as your course fees are paid in full prior to your course. We do not add any interest charges for payment plans.
As much as we love dogs at SIA the simple answer is no.
Dogs are not allowed within SIA Accommodation. Ski Schools also ban pets from their accommodation.
No problem, you can check out our full FAQ's here for answers on equipment, training, qualifications, jobs, payments and more.
If you're still not sure, then Contact Us and we can answer your specific questions for you.