Bonjour and welcome to our flagship BASI course in one of the largest ski resorts in the world!
Portes du Soleil in France in a word is huge. Twelve ski resorts across France and Switzerland make up this magnificent ski paradise, and at the centre of it all is Morzine – our basecamp in the French Alps.
Our eleven-week level 1 and level 2 BASI ski instructor and snowboard instructor course in France is the crème de la crème of instructor programs. This action packed, fun-filled snow lovers dream is jammed full of excitement with 190 hours of expert coaching including 70 hours of ski school experience, BASI Level 1 exam, BASI Level 2 exam, BASI approved first aid course, child protection module, avalanche safety course, HD video analysis, oh! and of course… a few tipples during the incredible après!
Spread across a humongous 580km of pistes (some argue 660km), the Port Du Soleil, consisting of 12 resorts crossing over France and Switzerland, is the largest cross-border ski area in Europe and one of the largest ski areas in the world. 
With some of the most recognised resort names in Europe such as Les Gets, Morzine, Avoriaz, Châtel, Morgins, and Champéry, there is terrain suitable for everybody no matter the level or experience. From long beautifully groomed blue and red pistes to the steep black's to be found on and off the tourist routes, not to mention the Swiss Wall… classed as one of the world's scariest runs, it is sure to test the nerves and edges of even the bravest of victims… sorry, erm… volunteers!
Contact us today to find out more about this course or our wide range of snowsports courses.
Age Profile
0

average age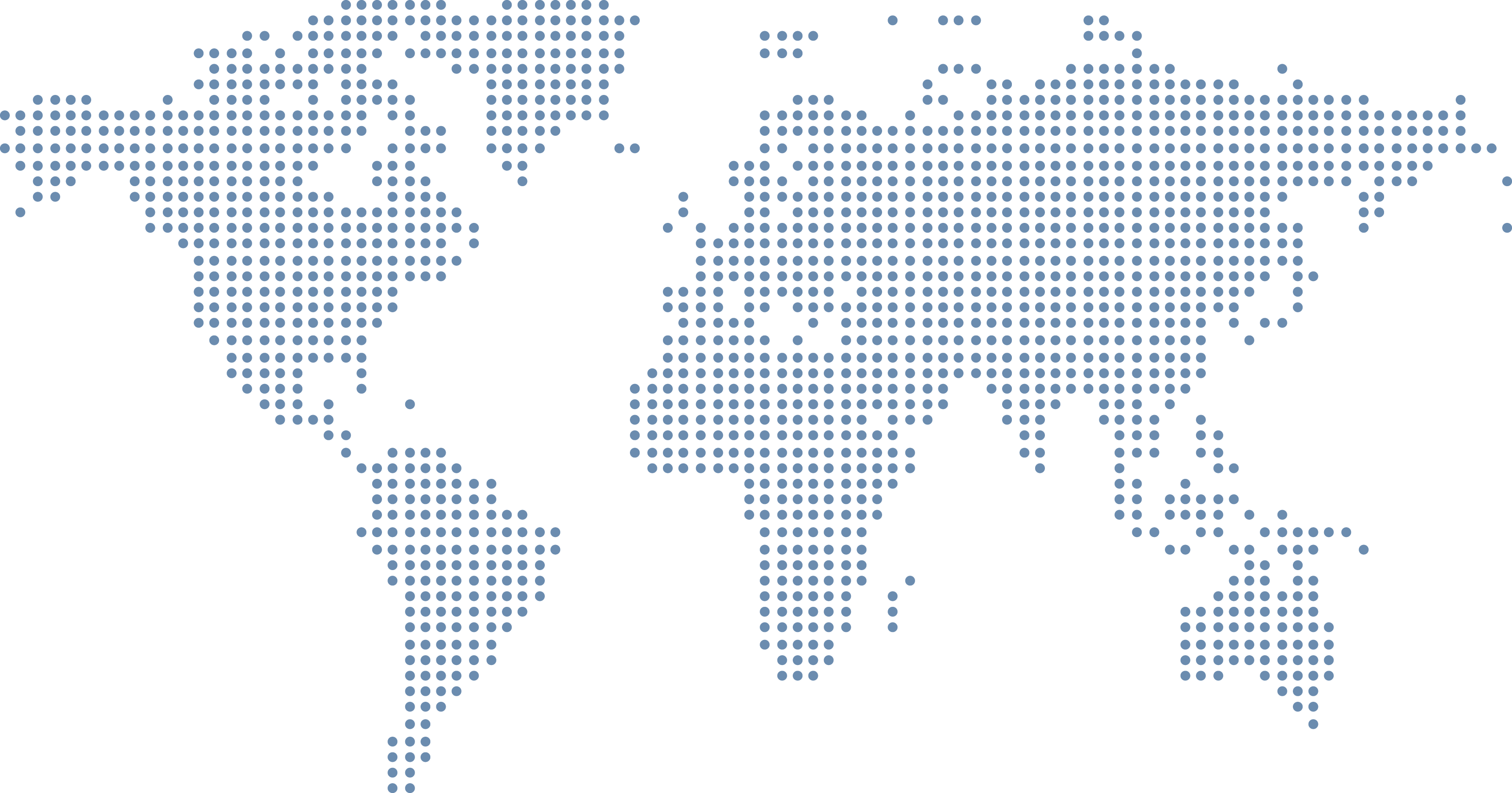 %
From The Rest Of The World
Whats Included
Ski Instructor Academy offers the very best value, fully comprehensive and quality filled programmes on the market. Take a look at what's included in your course fees;
Airport Transfers to Resort
Fantastic Chalet Accommodation
Breakfast 7 Days per Week
Evening Meals 5 Days per Week
Full Port du Soleil Area Lift Pass
Practical Training From Highly Qualified BASI L4 Coaches
HD Video Movement Analysis
Indoor Sports Science Gym Session
Theory Lessons And Preparation Material For Your Exams
BASI L1 Coaching
BASI L1 Ski Instructor Exam Entry
BASI L2 Coaching
BASI L2 Ski Instructor Exam Entry
Avalanche Awareness Course
First Aid Course
Exclusive Discounts with SIA Partner Programme
Pre-Course Online Material And Assistance
SIA Job Assistance
Free 2117 x SIA Mid Layer Jacket And Buff
The Training
SIA has teamed up with BASI (British Association of Snowsports Instructors) and with BASS (British Alpine Ski School) in Morzine to bring this unparalleled course to life. BASS was founded in 1999 and is the original British Ski School, with trainers who are currently part of the BASI Interski Team and the BASI National Education Team… Ski Gods in other words!
On this course you will train towards the Alpine Level 1 & Level 2 ski qualifications of BASI.
In order to work in France, instructors must be qualified to the highest level (BASI Level 4 ISTD) with full French equivalence requirements met. This means that you can be guaranteed that the training is provided by only the highest qualified instructors that BASI has to offer. 
Training will take place Monday to Friday each week with your weekends free to enjoy as you see fit; sleeping, relaxing, skiing or/and studying for your exams. 
Accommodation and Meals
For our 11-week ski instructor course in France, we have partnered with the fantastic Chalet Morin in Morzine.
This beautiful chalet that has been renovated and maintained to a high standard by its owners for many years with whom we are lucky to be working with over the winter.
Chalet Morin is well located a short 25 minute walk (or 5 minute free bus ride) from the centre of Morzine. This is deally suited to gain access to the incredible nightlife that Morzine is renown for but also enable you to get away, relax and enjoy your chalet with the new friends you have made.
With a quality chef and resort manager lined up for the season as well as links and discounts towards other social hot spots in Morzine, Chalet Morin will be providing half board catering on site for all our course participants for the duration of their stay as well and offering plenty of opportunities to experience all that Morzine has to offer on and off the snow.
So if you were worried about having to cook for yourself or put up with basic meals, think again!
Included as standard in your course fees is an amazing continental breakfast 7 days per week (buffet style – fresh pastries, cheeses, cured meats, yoghurts, porridge, eggs, fruit, juices, tea/coffee.) as well as a fantastic two course evening meal 5-days per week to ensure you have the energy for the days training head.
With an enormous sitting & dining room, a conversation pit with log fire, a snug sitting room and quite spots to chill out in, you won't want to leave!
Après
Now of course everyones primary reason for joining us in Morzine-Avoriaz is to take advantage of world class training en route to becoming a fully fledged BASI ski instructor… but we would be fooling ourselves if we didn't realise that the social scene plays just as big a part (if not bigger) in your winter experience. Which is why we have no doubt that your time with us in Morzine and the Portes du Soleil ski area will meet and surpass expectations. Morzine-Avoriaz is renown as one of the livelier French resorts you will come across in the Alps, with something for everyone no matter the activity or time of day.
We could list the great bars and hangout spots here but where's the fun in that? You have 11-weeks to see the area and everything on offer, and if we have not make this point firm enough already, there's alot to explore.
You need a cherry on top you say? No problem! The awesome Snowboxx and Rock the Pistes Festivals designate Avoriaz as Party Central and both just happen to fall during the final weeks of your 11-week program. A blizzard of top DJ's, parties and pistes will top off your season with two enormous bangers of winter festivals in the Alps.
Oh, did I mention we throw in a wristband to Snowboxx as part of your course? You're welcome.
"
In my opinion SIA is your only choice to become a ski instructor. For me, it was difficult to chose between all the different schools but I have never regretted the decision to choose SIA. The course was very well planned, organised and worth every dollar I paid for it.
"
Amazing experience! Loved the people, the skiing and the environment, best choice I ever made!"
"
The course was outstanding, the teaching level was unbeatable, the location was superb and the instructors and people that are part of the SIA team are remarkable… I wish I could do it all over again!
"
"What a great experience, the best coaches I've ever had! Would advise any friends and family to do it, also the best value for money of all the options I researched. Sehr gut!"
Expert knowledge
Our training team consists of highly qualified and experienced coaches. They will become your mentor, adviser and friend.
Quality Service Assured
We will bend over backwards to make sure you have the very best time with us on and off the slopes. Our in-resort team will be on hand to ensure you have the best experience so you'll be counting down the days until your next SIA experience.
INTENSE TUITION
Your course will be packed full of training from start to finish with 5 days professional coaching per week. Intimate group sizes will allow you the personal attention you need to improve your skills and motivate you to push yourself further.
VERY AFFORDABLE
Our course offer the very best value, fully comprehensive and quality filled programmes on the market. We pride ourselves on the fact that like-for-like we can not be beaten.
FAQs
You will earn your BASI L1&L2 Instructor Licence, this is an internationally respected instructor qualification which you can use to teach in most countries around the world.
We are able to offer you a guaranteed, paid ski instructor job in a top Austrian or Japanese ski school once you have completed your training. You can choose which of our Job Guarantees suits you best — Austria or Japan*! (*spaces are limited)
Please see our Job Guarantee Guide for full details on the job placements and conditions.
If you don't need or want to work after your course then that's fine too, just let us know and we won't arrange your job. Of course, you need to be legally allowed to work, so a working holiday visa or suitable passport will be required to qualify for our Job Guarantee. See our Essential Visa Guide for more info…
During these strange times we want you to feel safe and secure when it comes to your course fees and your booking.
Our Covid Confident Money Back Guarantee gives you complete peace of mind and flexibility when it comes to your booking with us.
This means that if your course is cancelled by SIA prior to your arrival date, for whatever reason, you can choose one of the following options:
Switch your instructor course free of charge to a later date or destination 
Receive a full refund of your fees 
Our guarantee applies to all travellers whether you have already booked your instructor course, or are considering booking. Meaning, you can book with confidence and look forward to an amazing season with SIA.
Read more about the Covid Confident Money Back Guarantee here…
2021/22 was the first season post-Brexit and added some red tape to what would historically have been a normal season for students from the UK. To work anywhere in the world now, incl. Europe, Brits will need a visa or permit to work. The Authorities here in Austria have said that they plan to have a 'seasonnaire permit' in place at some point in the future to allow workers short-term access to the employment market during the winter season.
Whilst this is potentially great news, there has still – 3 years on – been no further news on this 'seasonaire permit' and so it will be highly unlikely that anything will be in place anytime soon, which does still leaves uncertainty on what will be required from UK nationals working in Austria in the future.
As of yet there is still no further news or update on the Austrian 'seasonnaire permit' or any other pathway to enable Brits to work in Austria or any other EU country via any independently accessible work visa or any alternative method. (latest update: 1st February 2023)
You must be a minimum of 16 years old before you arrive into resort on our Austrian Courses.
You must be a minimum of 18 years old before you arrive in resort for our Canadian or  Argentinian Courses (unless parental consent is obtained).
You must be a minimum of 18 years old to join any of our courses or internships which rely on a working holiday visa or work permit.
Although SIA courses are amongst the largest in the World, we generally manage to maintain very intimate training groups of between 4:1 and 8:1, but with absolutely no more than 10:1 students per trainer in Austria, Argentina, Canada, France and NZ. This allows us to match similar ability levels per group and means no student should ever feel as if they are falling behind, or being held back because of the group they are in.
We have various options for accommodation on our courses, all of which are very comfortable. We use a combination of shared apartments, houses and chalets. There are options to to include a single room, half board meals or both! (subject to availability and supplement). See our Accommodation page for more details on your options.
YES! As an employed instructor, ski schools will offer you subsidised staff housing as part of your employment contract. This is generally basic living, but a fun and very social environment with your fellow instructors and not to mention a very cheap way of living in a ski resort, with most ski schools only charging between €4 and €10 per day.
Note: If your course does not include a Job Guarantee or you do not wish to take up your position then accommodation will only be included during your course dates.
Sure! We love it when friends come together and share this amazing experience – after all sharing is caring! We can make sure you live together and also work in the same ski school together too so you can enjoy the time and make memories forever… just be sure to let us know who you're travelling with.
We are so confident that we offer the very best value courses in the industry that we have our SIA Price Promise. We pride ourselves that we offer more training, higher quality coaching, better off-hill programs and more fun aprés events than any other course.
That's why if you find a better value comparable course anywhere, not only will we match the course cost, but we will also give you an additional €100 off your course fees for good measure!
Get in touch to find out more about our Price Promise.
Yes! Once you have booked and paid your deposit then you will have the ability to pay off your course how you see fit as long as our minimum criteria has been met (see T&C's). You can decide how much and how often you pay to suit your circumstances as long as your course fees are paid in full prior to your course. We do not add any interest charges for payment plans.
As much as we love dogs at SIA the simple answer is no.
Dogs are not allowed within SIA Accommodation. Ski Schools also ban pets from their accommodation.
No problem, you can check out our full FAQ's here for answers on equipment, training, qualifications, jobs, payments and more.
If you're still not sure, then Contact Us and we can answer your specific questions for you.