Back in November 2013, Elliot arrived for his SIA training course hoping for lots of things from his season, but he certainly didn't expect to find a lovely new wife! But that's life! (or love as it turns out)
Elliot made a ton of new friends on his course, many lifelong ones, one of whom was his new bestie Nick. After spending 6 glorious, fun, life changing weeks with us in Austria the pair went off to work in St Anton after the course as newly qualified (and very eligible) ski instructors! Nick's family came out to visit him a week later and that is the moment Elliot met Nick's sister, Ellie.
Fast forward 5yrs and Elliot and Ellie have tied the knot in a very ski orientated wedding this week and we couldn't be happier for them! Congratulations guys, we wish you the very best of futures and we're excited to see what comes next!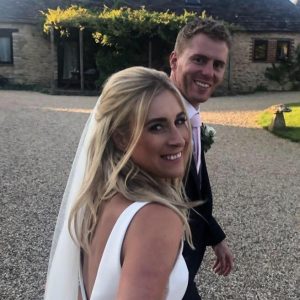 "Thanks to SIA, without you guys we would never have met! A truly life changing experience!!!"
– Elliot, whipped husband