The ski resort of Kitzbühel is known simply as "The Legend", this should tell you all you need to know about this alpine Goddess.
Now you can spend a full season living, working and teaching in one of the world's greatest ski resorts, with our Kitzbühel Ski Internship.
Kitzbühel and Skiing – the connection is timeless and indeed, legendary. Renowned for it's proud skiing heritage, Kitzbühel is home to the the relentless Hahnenkamm "Streif", the FIS Ski World Cup's most notorious downhill race.
Our Kitzbühel Ski Instructor Internship in Austria, is designed to give you the confidence but also the practical skills and experience needed to be a Ski Instructor. You will perform at your best with more knowledge and understanding of the snowsport industry than your peers.
This is an intense, but fun training course, initially spread over six weeks in Kaprun-Zell am See which will introduce you to the Austrian teaching progression.
It all begins with our amazing German Language Camp (optional), preparing you for life in Austria and giving you a language boost before to the ski program. Then comes the ski instructor course, throughout weeks 1-4 we will break down and re-build your skiing to include new skills, technical knowledge and a full understanding of how to pass on your knowledge to others during ski school lessons. In week 5 of your course, you will transfer to Kitzbühel where you will join up with your Ski School for the final two weeks, where you will undertake ski school procedure training and your instructor exams. Once you have smashed your exams, you can enjoy the winter season as a qualified Ski Instructor!
Ski Instructor Academy offers the very best comprehensive programmes on the market. We pride ourselves on our intense tuition — you will benefit from 25 hours per week On-Snow Practical Training Sessions plus HD Video Analysis, Ski Sports Theory, Avalanche Awareness Training, and the fantastic German Language Kick Off Camp.
It's not all work and no play though! When the weekend comes around you will be able to enjoy your beautiful surroundings, whether you're on the mountain or in the valley. You will also love the fantastic night life, and activities such as sky diving and tobogganing. Not only will you gain a qualification that is recognised and respected worldwide, but you will also be investing in your future as the qualification lasts indefinitely. Most importantly, we are able to offer you a guaranteed paid ski instructor job in one of the best Austrian ski schools once you have completed your training. This is unique to Ski Instructor Academy
Contact us today to find out more about this course or our wide range of snowsports courses.
Age Profile
0

average age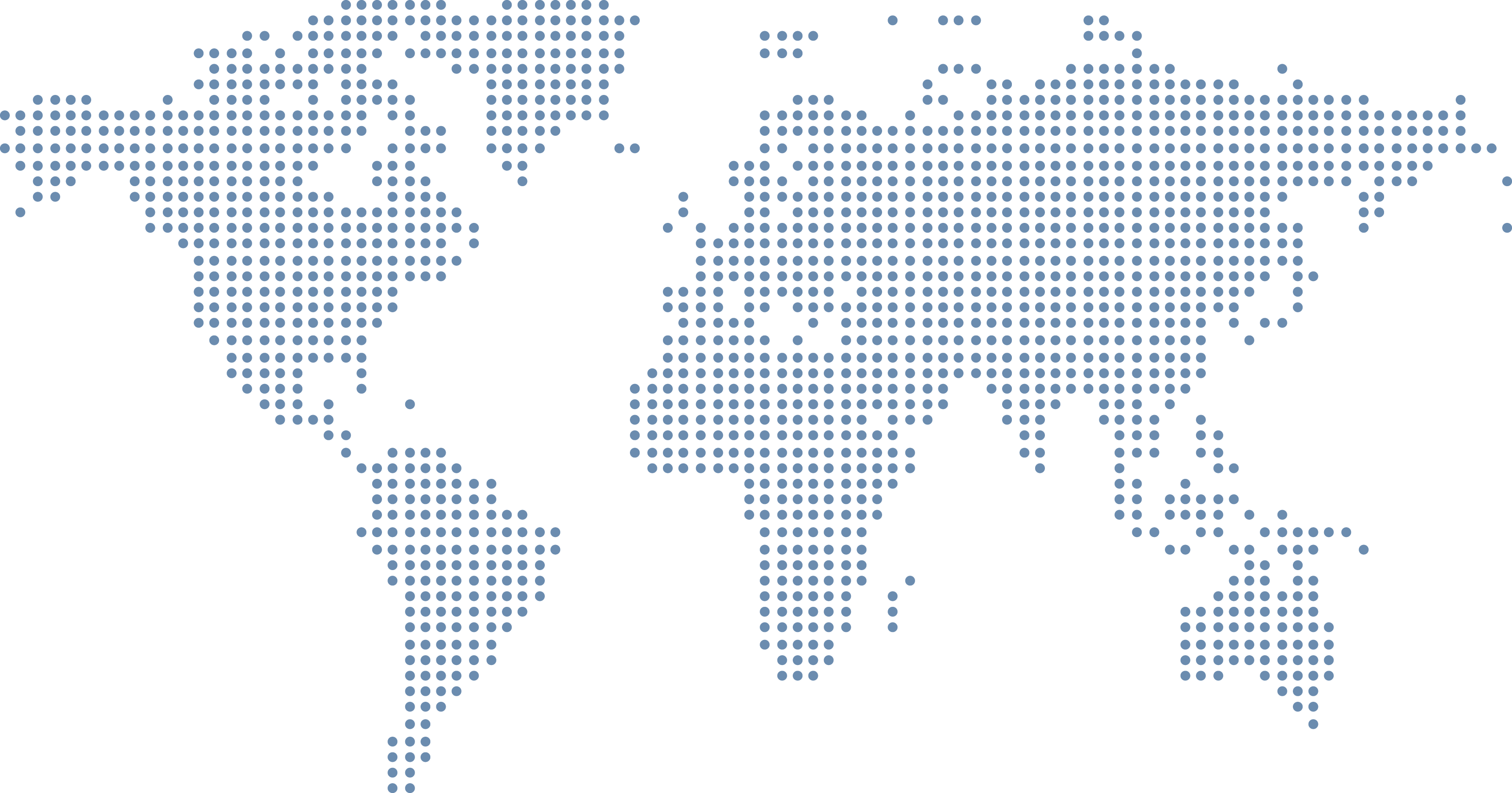 %
From The Rest Of The World
Whats Included
100% Guaranteed Job In A Quality Ski School
Fantastic Accommodation
Full Area Lift Pass
Airport Transfers (Salzburg Airport)
Video Movement Analysis
Indoor Sports Science Gym Session
German Language Tuition
Ski School Procedure Training
Childrens Teaching Coaching
Theory Lessons And Preparation Material For Your Exam
Anwärter Ski Instructor Exam Entry
Pre-Course Online Material And Assistance
Avalanche Awareness Lecture
Exclusive Discounts with SIA Partner Programme
Free SIA Mid Layer Jacket And Buff
THE SIA JOB GUARANTEE 
The possibility of employment in Kitzbühel can only exist if the candidate has successfully completed the SIA training program, passed the ski exams and completed all modules.
In order to be eligible for employment considerations after the completion of the program at the ski school, individuals must have the legal right to work in Austria or have a valid work visa / working holiday visa. Please refer to our Visa Guide for more details on the work permit you should apply for (if required).
If applicable, all successful candidates looking for employment opportunities will undergo a pre-course interview process for instructor positions with the Ski School.
Requirements
The competition is fierce so you need to make sure you meet all the requirements set by the ski school in Kitzbühel.
It would be beneficial (but not essential) for Students to have previous experience working with children or adults in a coaching or teaching environment.
Student must be at an intermediate level — able to link turns on red runs.
Additionally, any of the following language skills would be beneficial, but not essential; German, Dutch, Danish, Swedish or Russian.
Step 1 – Complete your online booking form and pay your course deposit. We will set up the first stage pre-interview to make sure you meet all the requirements and we can get a feel for your goals for the season. (should you not qualify at this point your deposit will be returned in full)
Step 2 – The official interview with SIA will be held in August / September — actual date TBA. The interview will be a Skype or Telephone interview.
Step 3 – If successful, you will be accepted to join the program.
Step 4 – During your course you will be under the supervision of SIA and the ski school may also be monitoring your attitude and work. A final interview may be held during this period to determine suitability.
Step 5 – Spend your season as a qualified ski instructor in one of the best ski resorts in the world!
Accommodation
Accommodation during the training weeks are included in the cost of your program. You will be housed in modern, comfortable and clean self catered apartments during weeks 1-4 of your training course. During weeks 5-6 you will be transferred to Kitzbühel for the final stages, where you will move into staff housing.
Once you receive a formal employment contract then you will move to Kitzbühel where you will be placed in staff housing by the ski school. The rental cost will be deducted from your wages each month by the ski school, this is approx. €10 per day. It is by far the most affordable accommodation in resort, as it is subsidised by the ski school. You will be fully embedded into the instructor lifestyle.
All accommodation is shared with your fellow instructors, see our accommodation page for full details.
Staff housing is solely the responsibility of the ski school and SIA has no influence over this.
"
I loved every second of it! Fantastic coaches for skiing and boarding, would definitely recommend Ski Instructor Academy to anyone thinking of becoming an instructor or furthering their instructor qualifications.
"
The course was outstanding, the teaching level was unbeatable, the location was superb and the instructors and people that are part of the SIA team are remarkable… I wish I could do it all over again!
"
The coaches and examiners are second to none, offering the best advice and guidance (special shout outs to Jamie, Anne and Martin!) And to top it all off, I am now a Landes 1 Lehrer! If you are looking to be a ski instructor, choose SIA!
"
I had the BEST time of my life becoming an instructor with SIA!! Didn't know how to ski when I got there, had the strongest passion imaginable for skiing six weeks later!!
Expert knowledge
Our training team consists of highly qualified and experienced coaches. They will become your mentor, adviser and friend.
Quality Service Assured
We will bend over backwards to make sure you have the very best time with us on and off the slopes. Our in-resort team will be on hand to ensure you have the best experience so you'll be counting down the days until your next SIA experience.
INTENSE TUITION
Your course will be packed full of training from start to finish with 5 days professional coaching per week. Intimate group sizes will allow you the personal attention you need to improve your skills and motivate you to push yourself further.
VERY AFFORDABLE
Our course offer the very best value, fully comprehensive and quality filled programmes on the market. We pride ourselves on the fact that like-for-like we can not be beaten.
FAQs
The Anwärter level will see you able to teach a huge variety of lessons from beginner to intermediate, private lessons to groups to all ages meaning every day is a new challenge throughout your season.
Not right now, but you will be taught the very basics of the language during a combination of ski training and fun online lessons to get you through the ski exams. We are proud to boast a 100% pass rate for the language theory last season, and over 75% of our students have never spoken German before!
You will get access to our online language tutorials once you are booked onto your course, this will allow you to learn some basics before you even arrive in resort.
Our Anwärter Courses in Austria are located in Kaprun – Zell am See, our home town. We have an amazing set up here and can offer you a course experience like nothing you could imagine, it's epic!
After the training course you will move to Kitzbühel to meet up with your ski school for the winter season.
You can upgrade this course to include your Landes 1 Qualification too by joining our 2-in-1 Ski Instructor Course for as little as €2,200, saving over 30% on the Landes 1 Course Fees.
During these strange times we want you to feel safe and secure when it comes to your course fees and your booking.
Our Covid Confident Money Back Guarantee gives you complete peace of mind and flexibility when it comes to your booking with us.
This means that if your course is cancelled by SIA prior to your arrival date, for whatever reason, you can choose one of the following options:
Switch your instructor course free of charge to a later date or destination 
Receive a full refund of your fees 
Our guarantee applies to all travellers whether you have already booked your instructor course, or are considering booking. Meaning, you can book with confidence and look forward to an amazing season with SIA.
Read more about the Covid Confident Money Back Guarantee here…
2021/22 will be the first season post-Brexit and will mean some additional red tape to what would historically have been a normal season. To work anywhere in the World now, incl. Europe, Brits will need a visa or permit to work.
The Authorities in Austria have said that they plan to have a 'seasonnaire permit' in place to allow workers short-term access to the employment market during the winter season. Whilst this is potentially great news, they haven't released any further details on this as yet so it still leaves a little uncertainty on what will be required from UK nationals working in Austria.
(Latest update 24th March 2021)
You must be a minimum of 16 years old before you arrive into resort on our Austrian Courses.
You must be a minimum of 18 years old before you arrive in resort for our Canadian or  Argentinian Courses (unless parental consent is obtained).
You must be a minimum of 18 years old to join any of our courses or internships which rely on a working holiday visa or work permit.
Although SIA courses are amongst the largest in the World, we manage to maintain very intimate training groups of between 4 and 8, but with no more than 8:1 students per trainer in Austria, Argentina and France and 10:1 in Canada. This allows us to match similar ability levels per group and means no student should ever feel as if they are falling behind, or being held back because of the group they are in.
We have various options for accommodation on our courses, all of which are very comfortable. We use a combination of shared apartments, houses and chalets. There are options to to include a single room, half board meals or both! (subject to availability and supplement). See our Accommodation page for more details on your options.
YES! As an instructor, ski schools will offer you subsidised staff housing as part of your employment contract. This is generally basic living, but a fun and very social environment with your fellow instructors and not to mention a very cheap way of living in a ski resort, with most ski schools only charging between €4 and €10 per day.
Note: If your course does not include a Job Guarantee or you do not wish to take up your position then accommodation will only be included during your course dates.
Sure! We love it when friends come together and share this amazing experience – after all sharing is caring! We can make sure you live together and also work in the same ski school together too so you can enjoy the time and make memories forever… just be sure to let us know who you're travelling with.
We are so confident that we offer the very best value courses in the industry that we have our SIA Price Promise. We pride ourselves that we offer more training, higher quality coaching, better off-hill programs and more fun aprés events than any other course.
That's why if you find a better value comparable course anywhere, not only will we match the course cost, but we will also give you an additional €100 off your course fees for good measure!
Get in touch to find out more about our Price Promise.
Yes! Once you have booked and paid your deposit then you will have the ability to pay off your course how you see fit as long as our minimum criteria has been met (see T&C's). You can decide how much and how often you pay to suit your circumstances as long as your course fees are paid in full prior to your course. We do not add any interest charges for payment plans.
As much as we love dogs at SIA the simple answer is no.
Dogs are not allowed within SIA Accommodation. Ski Schools also ban pets from their accommodation.
No problem, you can check out our full FAQ's here for answers on equipment, training, qualifications, jobs, payments and more.
If you're still not sure, then Contact Us and we can answer your specific questions for you.